Xmas Parties
The festive season is upon us once again! Are you looking for a fun, sociable activity that is a little different to your average? The Pot Heads have got your back ...

Enquire about options & availibility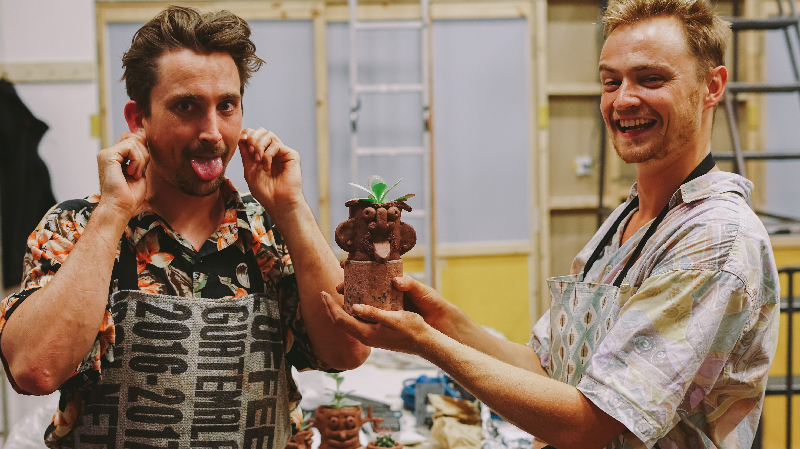 Get your group together for some good, messy fun and unwind whilst indulging in some playful pottery. Tasha will guide you through the session, where you will have chance to have a play with some clay and learn to create your own, unique plant pot characters - complete with a plant 'hairstyle' to finish the look!


Giggles guaranteed, your Plant Pot Pals are then yours to keep. Tasha can host your session at her studio, at a fave local pub, or come to you at a venue of your choice. If you are a little farther afield or want to connect across the country, why not host a virtual pottery party with personalised Pottery Parcels sent out in advance.

(Mailto LINK Button)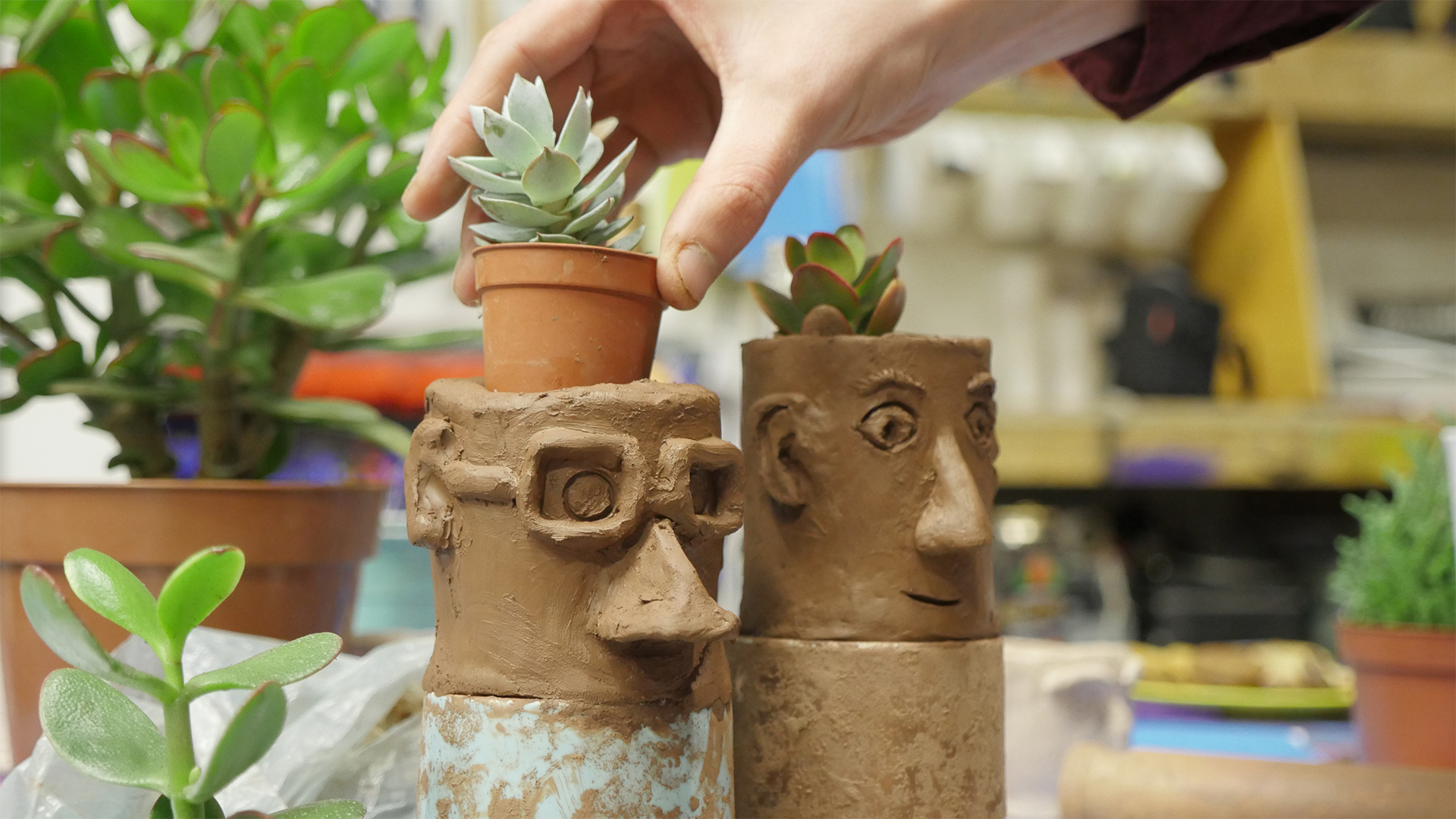 The Pot Heads were born from Tasha's passion to encourage people of all abilities to tap in to their creative and playful side, and the workshop is designed to bring out the artist in us all - first time potters are encouraged and you don't have to be a 'creative type' to enjoy joining the Pot Head community!
Since founding the movement in 2019, Tasha's sessions have been enjoyed by many different groups and are lots of fun to enjoy together with your colleagues and loved ones.
REVIEW
You can see more reviews on Google here…
If you would like to bring some creative joy to your Christmas party this year, feel free to reach out to Tasha for more information and to book a session. Every potter will leave with a new Plant Pot character complete with plant, a Pot Heads goody bag … and lots of happy memories of course!
Check out the options available in more detail below.
Book A Group Session (in-person)
Tasha can host you and your group at her studio in Bristol, or travel to you! The Pot Head workshop is completely portable and all you would need to provide would be tables and chairs. Available for group sizes of 6 - 24, Prices starting at £26 per head. Contact Tasha to enquire and book.
Book A Virtual Event
Location is not a problem! Book a virtual session and Tasha will send personalised Pottery Packages to each member of your group before joining you online for a fun and interactive pottery session where you will be able to connect whilst creating. Available for group sizes 6 - 100, Prices starting at £28 per head (to include Postal Packages with all equipment and materials) Contact Tasha to enquire and book.
Order A Xmas Party Parcel
Host your own Pot Heads pottery party at your leisure! Tasha can send you a party package containing everything you need to throw a pottery party like no other… there are lots of fun extras inside the pack (like stickers and Pot Head march!) and a fun and interactive video workshop to follow along with. Available for group sizes of 6 and up - Priced at just £12 per potter.
To enquire about a booking a session, get in touch with Tasha!
She will be happy to answer any questions and is always happy to tailor sessions to suit the needs of a group :) Charity and NHS discount is available.
I look forward to seeing what you create!