About
The Pot Heads are handmade ceramic beings, created by community artist Tasha Bee and many others during fun, relaxing workshops that encourage social connection, creativity and a healthy dose of silliness!. Based in Bristol, Tasha runs regular workshops and since the Pot Head movement began at the start of 2019, 1000s of Pot Heads have been potted into creation!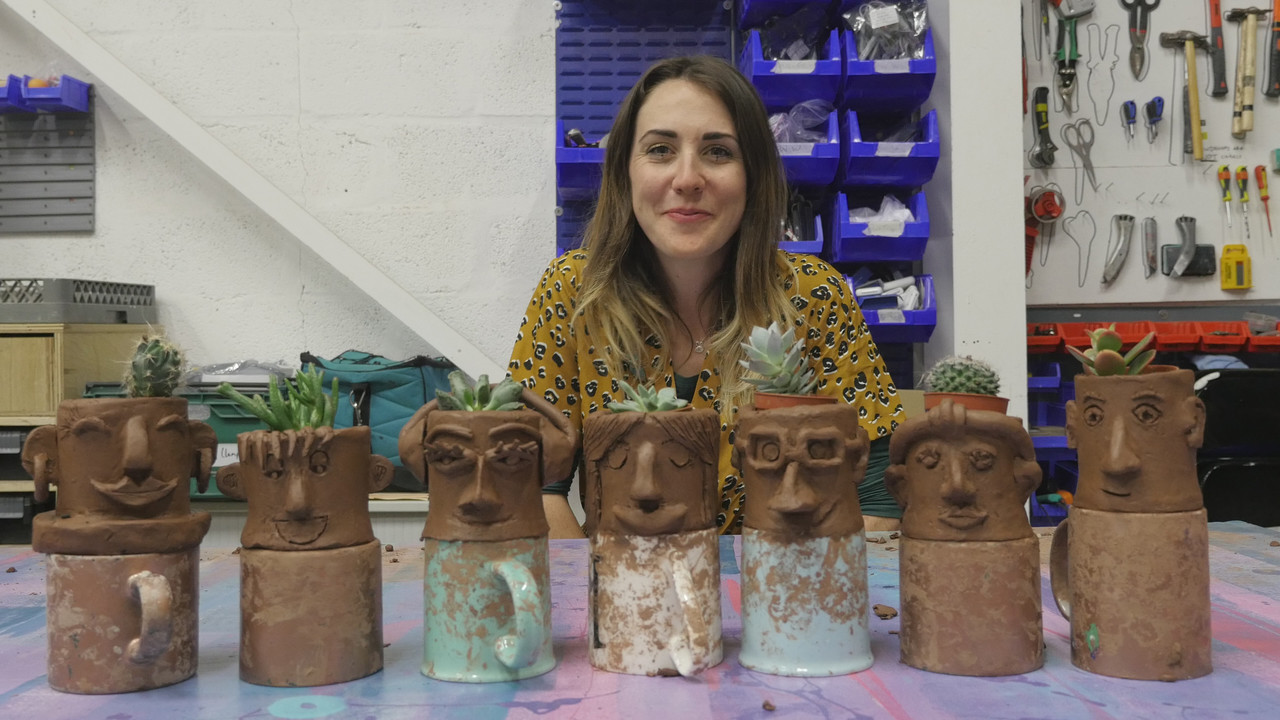 The idea was born when she was working at a pottery studio which supports individuals with learning difficulties and autism, where she fell completely in love with the playful, relaxing nature of clay and soon wanted to share it with everyone she knew... She developed a simple way of building pots which could be clearly demonstrated step-by-step (and mastered by everybody!). Then, after playing around with turning the pots into characters by adding features, she was amazed at how different each pot looked as every person brought their own imagination into their new creation. Every Pot Head has its own personality and expression and is as unique as the potter who created it.
In response to the lockdown, she has created the Postal Pottery Packages and is enjoying seeing the Pot Head population grow as people across the UK are joining the movement and creating pots from the safety of their homes! She has also built The Pot Heads Portable Pottery Studio to spread the Pot Head joy further afield (when we are able to move around and gather again!) - Find out more about the portable studio here.
The workshops offer people of all ages and abilities the opportunity to have a a play with some clay and to unleash some creativity. First time potters are welcome and Tasha wants to make the tactile, therapeutic and relaxing nature of clay accessible to people of all backgrounds. Creativity is a powerful tool which can aid wellbeing and social connection and you don't need to be an Artist to enjoy making art!
Tasha likes to encourage groups to share ideas and hosts sessions in the community and for charities and vulnerable groups as well as for work team-building, birthday's and hen parties...
In the 2 hour workshop, potters learn some simple techniques and are guided step by step to build their own pot head character using air-drying clay. Pots are ready to take away on the day, with a botanical hairstyle of course! No experience is needed, just a willingness to get a bit messy!
Tasha runs regular workshops in and around Bristol, and takes bookings for private events with discounted rates for charities.
Please contact potheads@tashabee.com for enquiries.